Lakshman Pillai is a holistic entrepreneur with 30 years of experience in information technology, software innovation, and in unleashing human excellence. He is a pioneer of holistic knowledge management, digital empowerment, singularized education, and sensible creation. He facilitates reinvention and convergence of workplace, individual, society and education. His holistic thinking and trailblazing desire to humanize learning, living and working energized him to start Holistic Innovations Lab.
Lakshman is the Chief Architect of Smipio,  a holistic digital excellence to think, learn and perform. He has authored a book Holistic Workplace for Excellence, created PurpleMind Masterclass to unleash brilliance, and designed Smipio Transform to drive the cycle of tiny learning for great transformation.
Before becoming an Entrepreneur, he was working with Oracle Asia Pacific in Singapore as Manager - Knowledge Systems and Services, and Wipro Bangalore & USA as Software Engineer (R&D). He has delivered transformational talks.
Lakshman's education qualifications include MCA in Thiagarajar College of Engineering, PGDCA in Nehru Memorial College, and B.Sc (Physics) in Jamal Mohamed College. He got trained in Singapore Institute of Management (SIM) on thinking, learning, mind mapping, and communication.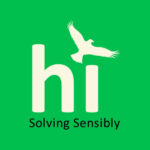 Holistic Innovations Lab is founded by Lakshman Pillai for creating sensible solutions with the big picture in mind.
Holistic innovation shapes the future of reinvention for sustainable progress and brilliant disruption.
Speaker
Recent Talks (2018-2020)
1. Navigating You To Happy Career

Organized by IEEE, ACM and CSI, and Jamal Mohamed College
Delivered highly interactive online seminars on connecting all the right dots towards achieving happy career. This enlightens cluelessly struggling students and workforce stuck in stagnation to move forward with confidence.
2. Solving The Entrepreneur Way

Organized by VIT University
Delivered highly interactive online seminar to potential entrepreneurs and future intrapreneurs for helping them sensibly solve the problem close to their heart and drive innovation through lean startup venture.
3. Holistic Digital Empowerment

Organized by IEEE
Delivered highly interactive session on driving the digital transformation to change the way current and future knowledge workers think, learn and perform.
4. Holistic Reinvention

Online Seminar
Delivered thought provoking presentations to industry experts, educationalists and potential entrepreneur. This talk is about reimagining the future and driving new creation-based economy.
5. Solving Sensibly

at VIT University
Delivered deep talks to potential entrepreneurs on how to see opportunities in the whole new world and how one should go about solving that problem sensible way.
6. Convergence of Brilliance

VIT, Vellore, India (2019)
Delivered mind-opening talk on how to look at the big picture at a social, national and organizational level. Explained about how to harness the collective intelligence for collective evolution.
7. Transform You for Excellence

at Engineering Colleges, India (2015-2019)
Have delivered highly interactive session and elucidated on the importance of unleashing the true potential of individuals.
8. Script Your Own Success Story

Engineering College, Theni, India (2018)
Motivational talk to students of rural areas and explained a simple model on how to align career goals, learning, talent development and positioning of their talent for right career opportunities.
9. Design Thinking for Educational Excellence

Thiagarajar College of Engineering, Madurai, India (2018)
Enlightened the faculties from various campuses on design thinking and how to embrace it for creating sensible solution and supporting sustainable development.
10. Reinventing Education

Webinar to Participants in Malaysia (2018)
Have delivered highly interactive session and elucidated on the importance of unleashing the true potential of individuals. This is about redesigning education for the 21st century.
1. Enriching Education Through Computer Technology

Paper Presentations (1987, 1988) PSG Coimbatore, TCE Madurai
Delivered thought provoking presentations in various seminars and received second prize at PSG college of engineering, Coimbatore.
2. Emerging Database Technologies

CSI (1996)  Hyderabad, India
This talk was focusing on next generation database technologies.
3. How Internet Changes Knowledge Management (KM)

Oracle Open World (1997) New Delhi, India
This is the very first talk I gave on "Knowledge Management (KM) " with so much of excitement. Addressed the roles of both technology and collaborative culture.
4. Knowledge Management (KM)

Oracle Open World (1998), Singapore
Delivered insight on the role of knowledge management in delivering operational excellence and efficiency in various industries and departments.
5. Business Intelligence and Knowledge Management

Oracle OpenWorld(1998) Manila, Philippines
Shared thoughts on driving collaboration among the workforce and gaining insight through data mining.
6. Talent Pool in India

India Forum(2003), Singapore
Discussed about how Singapore can leverage the Talent pool in India and how India can leverage the business environment from Singapore.
7. Role of KM in Literature

Tamil Net (2001), Kuala Lumpur
This talk I gave just before founding Lpcube in 2001. Articulated the value of embracing KM culture, systems and platform to collectively harness the power of Tamil literature.
8. How Internet Changes Everything

KM Conference (1999), Singapore
Spoke about how Internet technologies changes everything including the way we connect, learn and do business.
9. Intelligent Project and KM

MITPM (2005), Kuala Lumpur
Spoke about how to empower project management and project teams using the Knowledge Management practices and systems. Many of the PMPs and future PMPs were excited about the blending of KM and PM.
10. Role of KM in Projects

M2 Asia (2006), Kuala Lumpur
Spoke about "Role of Knowledge Management in Projects" one more time. This session focused on the public sector.
11. From KM Philosophy to Practice

Asia Pacific PM 2006, Bangkok, Thailand
This talk is on transforming the KM philosophy into practice in the Project Management environment.
12. Emerging Trends in KM

OUM (2006), Kuala Lumpur
Many academicians and PMPs gathered to hear my talk on emerging concepts of Knowledge Management that can transform institutions and business enterprises.
13. KM System & Strategy

KM Workshop (2006), SCT, Salem
This is a marathon one full day talk on Knowledge Management delivered at Sona College of Technology to faculties and students gathered from various institutions in India.
14. Insights into Knowledge Management

BHEL, Trichy, India
This speech helped general managers, middle managers and engineers in BHEL to gain insights into the value of knowledge management.
15. Establishing Knowledge Community

KM Workshop at IMI (2005), Delhi
The Indian Management Institute organized a two-day workshop on Knowledge Management. I spoke about "Establishing Knowledge Management or Learning Communities".
16. KM & Business Intelligence

Oracle User Conference (1999) - Manila, Philippines
Spoke about the value of knowledge management in nurturing organizational culture and human capital. I also emphasized on the importance of business intelligence (BI) in bring out knowledge from data.
17. Emerging Technologies for Collaboration

Oracle Openworld (1999), Australia
Spoke about the role of emerging technologies including collaborative platforms in enabling knowledge management and the value of human touch in nurturing knowledge.
18. Discovering the True Intellect

Colleges in India
Motivational talk for broadening the minds of students and explained the needs and techniques for maximizing their learning potential and the ability to think, learn and perform.
19. Talk on TrueKM

Many Organizations
As a KM evangelizer, explained the value of TrueKM and how companies can benefit. It helped set the right perception on KM.
20. Turning Point

Many Colleges in India
Motivating lecture to college students on how they discover their turning point in life by aligning their interest, goal, competency, learning, passion, energy and opportunities.
21. Personality Development

Many Colleges in India Around Mid 2000
Shared insights on the best practices for how to learn. Delivered few workshops on this topic to improve the employability of final year college students.
22. Entrepreneur - Myth to Reality

Entrepreneur Week (2008), Velammal Management
Shared insights on entrepreneurship with the students of MBA programme at Velammal Management Institute at Chennai, India.
23. Role of KM in Healthcare

Avinashilingam University
Thought provoking speech delivered to hundreds of students and faculties on how Knowledge Management in Healthcare can enrich the lives of people.
24. Establishing Knowledge Community

Nanyang Technological University (NTU), Singapore
Story driven speech delivered to students (M.S. in KM) in Nanyang Technological University. This talk focused on establishing learning community for driving collaborative culture.
25. Knowledge System

Nanyang Technological University (NTU), Singapore
Talk on how we went about transforming our ideas into integrated knowledge lifecycle management solution and KM consulting.
26. Ignorance and Truth in IT

SCT, Salem, 2008
Gave insights into Information Technology competency requirements and marketplace. Discussed about how to plan and learn to gain visibility and comfortably move towards success.
27. Role of KM in Managing Projects

Sangoshthi 2008, Kalpakkam, India
Explained Project Knowledge Management at a KM conference organized by LISPS, Kalpakkam to scientists from Indira Gandhi Center for Atomic Research, Baba Atomic Research Center, and more.
28. Personal Knowledge Manager

Sangoshthi 2008, Kalpakkam, India
This presentation focused on enlightening the scientists on the value of integrated personal talent, knowledge and activity management in the organizational context.
29. From KM Philosophy to Implementation

FCRI, Palakkad, India
Focused on how KM can be implemented at technological research environment. The employees of Fluid Control Research Institute and the foreign nationals going through training actively participated.
30. Perfect Learning

FCRI, Palakkad, India
Focused on how individuals can systematically and scientifically manage their knowledge, time, learning and activities. Industrial engieering trainees including foreign nationals participated in this training program.
31. A True Knowledge Management

IT Companies, India, Singapore
This session helped employees in various IT companies get insights on true knowledge management including practical tips on how it can be align to their business processes.
32. Business Intelligence

FCRI, 2010, Palakkad, India
Explained about data warehousing, data mining, scorecard and dashboard to participants from Myanmar, Tanzania, Ivory Coast and so on.
33. Next Generation Knowledge Management

KM India, 2009, Anna University, Chennai, India
Discussed in detail about the next generation knowledge management systems such as knowledge organizer, knowledge navigation, perfect communication, integrated talent & learning management, smart activity management and performance metrics.
34. Role of Knowledge Management in Smartly Managing Projects

PMI Chennai Chapter, 2010, Anna University, Chennai, India
Talked about the complete end to end system for changing the way we manage through the six smart step approach including managing collective knowledge. Close to 100 PMI members participated in this event.
35. On Entrepreneurism

VIT University (2010 - 2013), Vellore, India
Delivered many talks on motivating students and faculties on driving entrepreneurism in India. Ignited many minds on building the right ecosystem.
36. Debates and Panel Discussions

KCommunity (2010 - 2013), Chennai, India
Have moderated few debates such as "Centralized, Decentralized Vs Self-management" and "Process, Platform Vs People". Lead panel discussion on enriching education in India.